Grace Gorenflo
State College, PA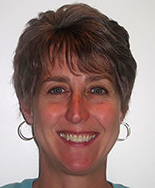 Grace Gianturco Gorenflo is a public health consultant who specializes in public health agency quality improvement, performance management and accreditation; sharing public health services across political jurisdictions; and community health improvement planning. She has served as an expert panel member for PHQIX since its inception in 2012.
Prior to establishing Gorenflo Consulting, Inc. in 2011, Grace worked with the National Association of County and City Health Officials (NACCHO) for 20 years. While there, she established and directed a technical assistance program for health department accreditation, focusing on topics that included performance and quality improvement, community health improvement planning, and strategic planning. She also led NACCHO's internal quality improvement efforts.
Grace has published articles and book chapters on quality improvement, accreditation, local health department infrastructure, and managed care. She received a Master of Public Health from Johns Hopkins University, and also has a Bachelor of Science in Nursing from the University of Virginia. Grace worked for 10 years as a registered nurse in acute care and research settings, and for 30 years she volunteered for community organizations dedicated to medically underserved populations.
Kusuma Madamala
Lake Zurich, IL

Kusuma Madamala, PhD, MPH is an independent public health systems consultant with 15 years of experience in public health practice and research settings. She has consulted with a variety of organizations such as the National Network of Public Health Institutes, Association of State & Territorial Health Officials, Robert Wood Johnson Foundation, Michigan Public Health Institute and the Institute for Wisconsin's Health. Kusuma led the development of the prototype for the QI Practice Exchange in Public Health with NNPHI, reviewed the QI projects from the Multi-State Learning Collaborative and helped synthesize those projects. She previously worked at American Medical Association as a senior scientist and has also worked at the Minnesota Department of Health, University of Minnesota and the University of Illinois at Chicago. Kusuma currently serves as an Adjunct Assistant Professor at the University of Illinois at Chicago, School of Public Health where she has taught Public Health Program Planning and Evaluation. She has published articles on quality improvement in health departments and is a co-author of "Embracing Quality in Public Health: A Practitioners Quality Improvement Guidebook." Kusuma is an evaluation consultant for the Centers for Disease Control and Prevention's National Public Health Improvement Initiative, a member of the Public Health Accreditation Board's Research and Evaluation Committee, a section councilor for the Health Administration Section of the American Public Health Association and has served as a member of the Advisory Committee for AcademyHealth's Public Health Systems Research.
Ty Kane
Wichita, KS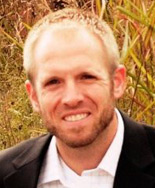 Ty Kane is on staff at Wichita State University's Center for Public Health Initiatives. Ty spent ten years in governmental public health and independent consulting before joining Wichita State. Ty has served as an accreditation coordinator, quality improvement coordinator and project manager in the local health department setting. He has experience in a variety of public health practice areas including: administration, maternal and child health, community health assessment & health education. In his current role, Ty provides project management support for the Task Force on the Future of Public Health in Kansas, an initiative supported by the Kansas Health Foundation and led by the Kansas Public Health Systems Group that seeks to develop & explore implementation of a Foundational Public Health Services model for Kansas. Additionally, Ty supports local community health assessment & planning initiatives and collaborates with a variety of national, state and local organizations to assess organizational performance, design & execute improvement projects, and implement strategies to build & sustain quality culture.
Ty is a lifelong Kansan. He is married with four children and resides in Wichita. Ty received a MPH with an emphasis in physical activity and a BS degree in kinesiology from Kansas State University and is recognized by the American Society for Quality as a Certified Quality Improvement Associate. He has served on the NACCHO Accreditation Coordinators Learning Community, the NACCHO Performance Improvement Leaders Collaborative and the board of directors for the Kansas Public Health Association. Ty is also a Cycle IV Fellow of the Kansas Public Health Leadership Institute.
Gurleen Roberts
Cobb & Douglas Public Health
Marietta, GA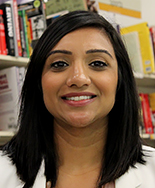 Starting in January 2016, Gurleen Roberts, MPH began serving as the Director of Quality Management at Cobb & Douglas Public Health (CDPH) in Marietta, GA. Since CDPH achieved public health accreditation status in 2015, Gurleen's main priority is diffusing the culture of quality throughout the agency by focusing on training and performance management. Prior to CDPH, she served as Quality Assurance/Quality Improvement and Accreditation Coordinator at the North Central Health District (NCHD) in Macon, Georgia. In this role, she was responsible for leading the health district's community health assessment and improvement planning processes, developing the strategic plan, leading quality improvement projects and teams, and assisting with the workforce development plan and performance management system. She serves on several statewide committees, which provide support to health departments pursuing accreditation, including the Georgia Accreditation Learning Community. Gurleen is a certified Lean Green Belt and is currently pursuing her Doctorate in Public Health Leadership from Georgia Southern University. She graduated with her Master of Public Health from Fort Valley State University, and received her Bachelor's degree in Nutrition Science from the University of California, Davis.
Contributing Experts
Les Beitsch
Florida State University
Tallahassee, FL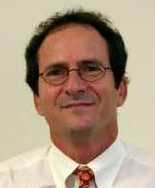 Leslie M. Beitsch, MD, JD joined the faculty at the Florida State University College of Medicine in November 2003 as Professor of Health Policy and Director of the Center for Medicine and Public Health. He is currently Associate Dean for Health Affairs. Before joining FSU, Dr. Beitsch was the Commissioner of the Oklahoma State Department of Health.  Dr. Beitsch served as Deputy Secretary and Assistant State Health Officer for the Florida Department of Health from 1997-2001.  Prior to this appointment, Dr. Beitsch was Assistant State Health Officer and Division Director for Family Health Services and Medical Director of the Broward County Health Department in Ft. Lauderdale, FL. Current interests have focused on public health systems and services research, accreditation, and quality improvement for state and local health departments.   Recently he completed three years of service to the Institute of Medicine Committee on Public Health Strategies to Improve Health.  He is on the board of directors of the Public Health Accreditation Board and is the Research and Evaluation Committee Co-Chair.  Dr. Beitsch is past chair of the board of directors for the Public Health Foundation (PHF) and the Public Health Leadership Society.  He has been recognized for his contributions by ASTHO (2007 Alumni Award) and PHF (2008 Theodore Erwin Award).
Chris Bujak
Kempton, PA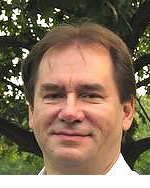 Christopher Bujak is President of Continual Impact LLC. The goal of Continual Impact is to help private and public sector organizations achieve sustainable performance beyond what is thought possible by unlocking the limitless capacity of an organization's most valued resource—its people.
Chris was the global director of continuous improvement (CI) for a Fortune 200 ($10B, 20000 people) company for over 10 years. He was one of the principal developers of a truly integrated CI model including lean enterprise, Six Sigma and critical enabling elements such as learning and people involvement. Chris led the multi-national rollout of the integrated approach including development of divisional strategies, creation of infrastructure and leadership of the global CI Center of Excellence. He was responsible for creating significant, measurable and multi-year improvements to corporate performance through development of CI plans for various businesses (e.g. manufacturing, home healthcare, corporate overhead functions), coaching organizations through execution and educating others in application know-how for a wide range of improvement tools.
Chris has spoken, written and contributed interviews globally on the subject of creating high performing continual improvement organizations. He is currently collaborating on a reference book, "The Lean Champions Reference Guide" to support those who are attempting the transformation. Prior to this role, Chris held leadership positions in engineering and manufacturing organizations helping improve their competitiveness. Christopher J. Bujak received his bachelor of science, mechanical engineering from Lafayette College in Easton, PA.
Jim Butler
St. Johns, MI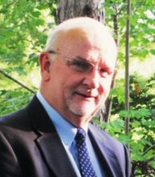 Jim Butler founded and manages James Butler & Associates, a consulting practice providing training and technical assistance to health departments in the areas of national accreditation, quality improvement, and performance management. As the former public health administrator for the Michigan Department of Community Health (MDCH), Mr. Butler has served in a number of leadership positions: Association of State and Territorial Health Officials senior deputy; director of MDCH's Office of Local Health Services; MDCH's single point of contact for local health departments; administrator for Michigan's Local Public Health Accreditation Program; and co-chair of the Michigan Multi-State Learning Collaborative Steering Committees I & II. He developed and led the QI Learning Sessions for Michigan local health departments for MLC-III. He is co-author of the first edition of Embracing Quality in Local Public Health: Michigan's Quality Improvement Guidebook. Mr. Butler is a NNPHI QI Coach, and a Public Health Accreditation Board site-visitor.
Ololade Coker
Houston, TX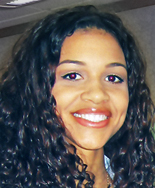 Ololade Coker currently serves as Staff Analyst at the Houston Department of Health and Human Services serving in quality improvement, accreditation, and marketing. Ms. Coker's undergraduate work centered on mass communication and design. She holds an MPH in Public Health from the University of Texas School of Public Health, an MS in Biomedical Informatics, and doctoral work in Cognitive Informatics from the University of Texas School of Biomedical Informatics. Additionally, she is also an American Society for Quality Certified Quality Improvement Associate. She works with both the Office of Performance Management and the Performance Improvement and Accreditation Team (PIAT), which spearheads HDHHS efforts towards accreditation and quality improvement. In addition to accreditation, the PIAT team is responsible for developing and conducting performance management and quality improvement training, as well as managing QI projects within the department. Ms. Coker's previous professional expertise also includes graphic design, marketing, and coordinating accreditation for public health academic programs.
Cindan Gizzi
Tacoma/Pierce County Health Department
Tacoma, WA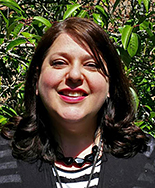 Cindan Gizzi, MPH, is the Community Assessment Manager and serves as Deputy Director pro tem at the Tacoma-Pierce County Health Department in Washington State.  Cindan leads the Department's quality, performance management and accreditation initiatives; the Office of Assessment, Planning and Improvement; and the Vital Records program.  Prior to coming to Washington State, Cindan worked in epidemiology in both public health and research settings in California and developed and evaluated health promotion programs for a Northern California HMO.  She received an MPH in epidemiology from the University of California at Los Angeles and a BA degree in English and journalism from the University of Southern California.
Louise Kent
Northern Kentucky Independent District Health Department
Edgewood, KY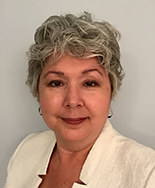 Louise Kent is a Planning Administrator at the Health Department where she has worked for over 16 years. She developed and directs the Health Department's Northern Kentucky Public Health Institute, which focuses on workforce development. Kent also developed the Health Department's performance management system, and provides staff training and technical assistance in QI. In addition, she co-leads community strategic planning activities for improving the community's health. Kent is a Certified Quality Improvement Associate through the American Society for Quality.
Joyce Marshall
Oklahoma City, OK
Joyce Marshall is the Director for the Maternal and Child Health Service of the Oklahoma State Department of Health (OSDH). Prior to this appointment, she served as the Director for the Office of Performance Management, State Accreditation Coordinator, and the Special Assistant to the Deputy Commissioner for Family Health Services at the OSDH. She has many years of experience in public health administration and management, quality and performance improvement, accreditation, and strategic health improvement planning. Joyce received her Masters of Public Health in Health Administration and Policy from the University of Oklahoma Health Sciences Center, College of Public Health. Additionally, she is a National Public Health Leadership Institute Scholar, Management Academy for Public Health Fellow, and Oklahoma Public Health Leadership Institute Fellow.
Marni Mason
Kirkland, WA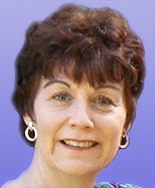 Ms. Mason manages a Seattle-based consulting practice specializing in assessment and improvement of public health practice, and in preparation for Public Health Accreditation Board (PHAB) and for National Committee for Quality Assurance (NCQA) accreditation. She also provides consultation for operational and clinical improvement in general healthcare, public health, and behavioral health organizations. She has expertise in assessment and compliance with performance standards such as PHAB, NCQA, the National Public Health Performance Standards (NPHPSP), and the Baldrige Criteria for Performance. She served as consultant to the PHAB in the development of the national Standards for Public Health and in training the PHAB Beta Test site reviewers. Ms. Mason has more than 20 years' experience teaching about performance management and the application of quality improvement methods and tools and helping clients integrate quality planning and improvement into organizational culture. Recently, Ms. Mason has been consulting with NACCHO for the CHA/CHIP development project, ASTHO for the National QI Demonstration project, and is a QI Coach for the National Network of PH Institutes COPPHI project. In the last five years she has consulted with NNPHI for the Multistate Learning Collaboratives, facilitating over 50 quality improvement (QI) teams and teaching QI methods and tools to public health leaders in numerous states. Marni has co-authored several articles regarding performance management in public health and contributed to the Public Health Quality Improvement Handbook, and Embracing Quality in Local Public Health: Michigan's Quality Improvement Guidebook.